Welcome to the Fantasy Online Wiki, your source for information about Fantasy Online by Pixelated Games.
The game was shutdown :(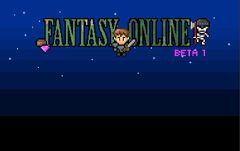 ---
How to craft?
Edit
There are certain NPCs in FO that will allow you to craft items. Most of which will require a certain level, set of component items and gold. From which you will gain a specific item and a small amount of experience.
---
---